Camp MacLeod
2nd Base Foundation camps to help children turn corner
By Charlie Appleton – Banner Chief State Writer

"We have both said we wished there was something we could do to help prevent them from ever reaching the juvenile courts or getting on drugs."  Carl MacLeod, Head of sports camp program
In baseball vernacular, Mark MacLeod, the late Weakley County attorney, tried to stretch everything he did into a double. Family and friends say they never saw him – in business or at play – ever stop at first.
That's why the sports camp for underprivileged and at-risk children they're organizing in his honor is called the "2nd Base Foundation."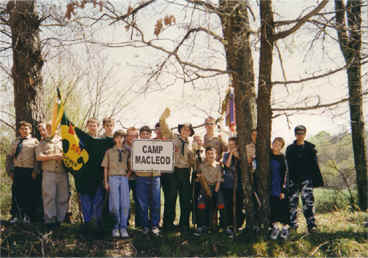 It's designed to draw 10- to 14-year-olds from Middle and West Tennessee schools into a two-week summer camping experience. The program will teach self-esteem and the team concept of goal achievement.
Its motto will be "Helping the young reach 2nd base."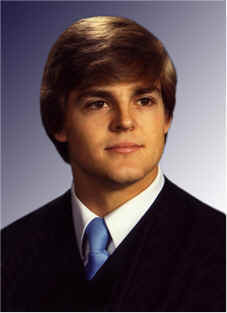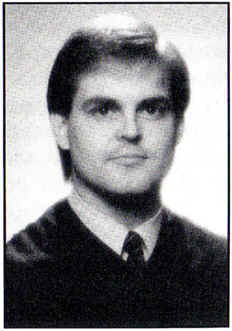 MacLeod, a promising young attorney in Martin, was killed Sept. 16, 1994, in a Weakley County car accident.
"Mark and the priest at the Catholic church there were friends," says MacLeod's father, Hendersonville businessman Carl MacLeod. "At the funeral, he said he had met Mark on the ball field because of their mutual interest in a baseball team down there.
"He said 'Every time Mark would come up to bat and hit the ball, he never would try to stop at first. He'd always head for second base'. He said, 'As I got to know Mark, I found out that's the way he did with everything.' "
The father has taken early retirement from his real estate business to head 'up the foundation.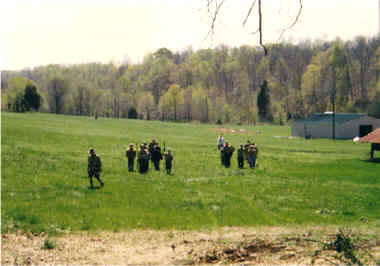 The idea for the camp also grew out of the funeral. But the decision to target at-risk kids came from the lawyer's stepmother and Ellis Middle School Principal Opal Poe of Hendersonville.
"Right after the funeral, one of Mark's law partners and a couple of his college friends came to me and said: 'Sometime, when you want to think about it, we'd like to do something in Mark's memory.' " Carl MacLeod recalls, his voice cracking.
"Mark's sister Penny was there, and she overheard this. Later, she said, 'Why don't we start a camp like they're doing in Canada?"' The MacLeods are natives of Canada. Penny still lives there and was referring to a new program of sports camps for kids at risk of getting into serious trouble.
"I said, 'Do you know what you're asking?' "
MacLeod, a former songwriter, says that was his first reaction to the suggestion. Then he got to talk about it with his wife.
"For 10 years, Opal has been really concerned about the at-risk kids she sees. We both have said we wished there was something we could do to help prevent them from ever reaching the juvenile courts or getting on drugs. Things like that.
"Then we realized this – Mark's death and the sports camp concept might give us a vehicle to do something. It just grew from there."
Already the group has purchased nearly 500 acres of Humphreys County farm land west of Nashville, and it hopes to begin construction on its first building there later this year.
In time, the foundation hopes to have six dormitories, a dining hall and facilities for baseball, basketball and soccer.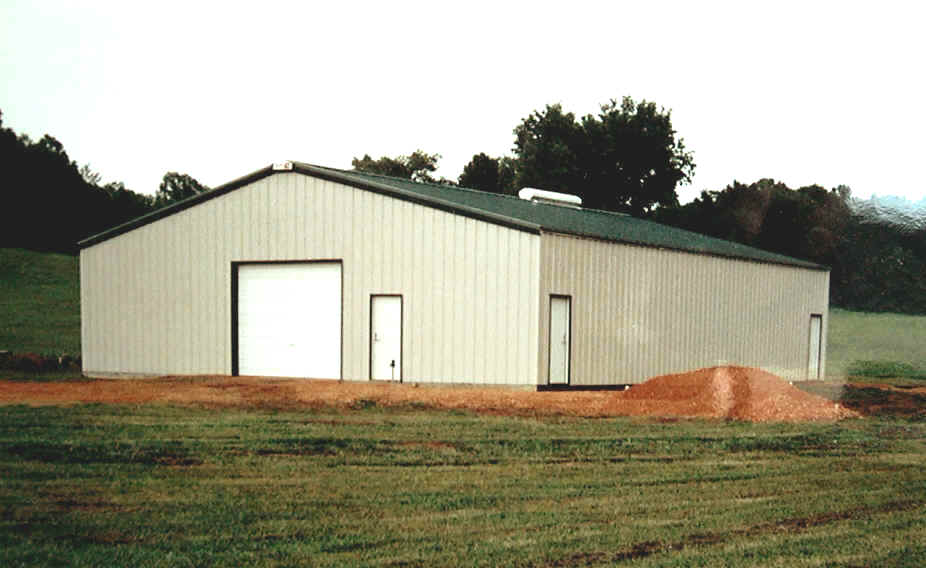 At full operation, 160 to 180 kids will be brought in at a time for a two-week period. Participants will be selected by a committee, but school counselors and coaches will be asked to donate two weeks of their summer vacation each year to work with the children, MacLeod says.
Youngsters who complete the program will be urged to affiliate with a local Fellowship Of Christian Athletes group in their home community or other support agency that can help monitor and guide them.
MacLeod is currently in the process of raising nearly $850,000 for the land and construction. Planners then hope to set aside about $150,000 to meet its annual operating cost.